Creative Technologists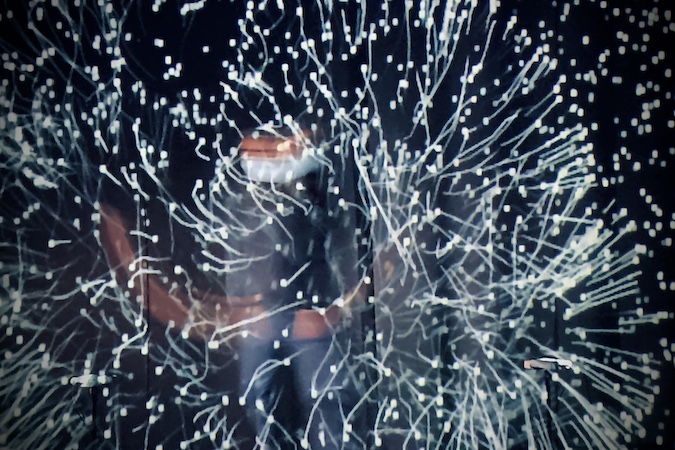 With 10 years of experience in the field of culture, events, showrooms, conventions, and museums, we consider ourselves as creative engineers. Our mission is to be an interface between art and technology, between an idea and its realization.
We are deeply committed to maintaining a balance between technology, science, art, and philosophy, and we believe that technology is a tool in service of an idea.
We can support you on your projects, regardless of your profile:
Artists & Designers
Are you an artist or designer?
Do you have a concept or idea in mind, an artwork you want to bring to life?
Do you need technical assistance or advice to materialize your project?
As creative engineers, we can help you technically realize your project while respecting your artistic vision, all while keeping a creative eye and understanding the challenges associated with creation.
Museography & Scenography
Are you a museographer or scenographer?
Are you looking for interactive or immersive proposals to enhance an exhibition or convey a message or knowledge?
Do you need technical insight into your project, its feasibility, or assistance in choosing the appropriate technologies for each aspect?
Do you seek an overall technical coherence for an exhibition, centralized management solutions for your installations, or updates?
We have extensive experience in managing showrooms and museum spaces, and we actively keep up with technological advancements to provide valuable suggestions and make the right technical choices, both in terms of hardware and software.
We are actively working on new forms of mediation and information presentation, such as video mapping, virtual or augmented reality, and various forms of interactivity.
We are also currently developing solutions for virtual tours for museums, exhibitions, and schools, to adapt to the current health situation and complement on-site visits with inclusive remote mediation.