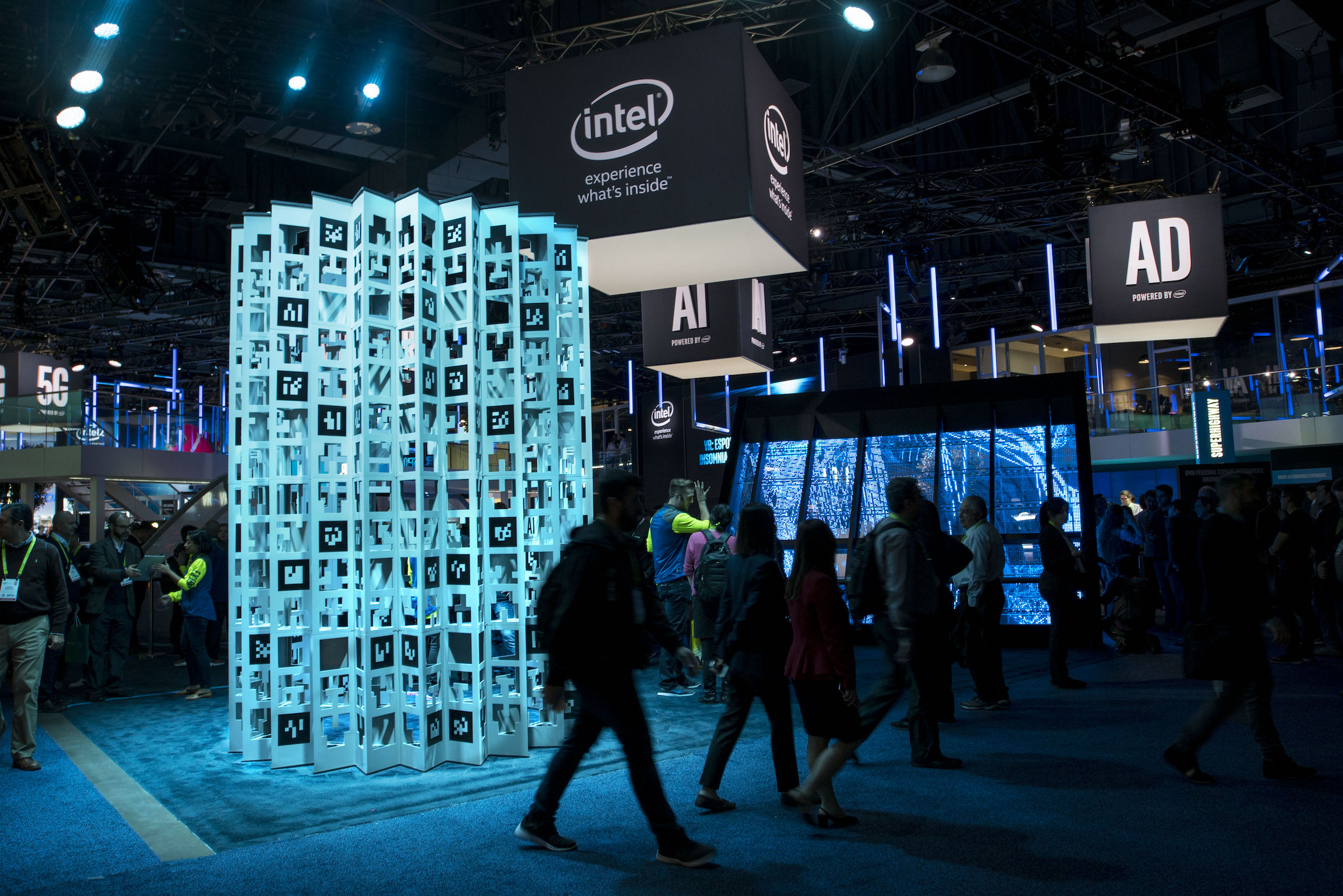 Intel Mega Experience
Description
This project was created for Tool of NA agency, under the artistic direction of Aramique Krauthamer, for Intel at CES Las Vegas.
The project consisted of 3 experiences:
An augmented tower using tablets to explore the theme of artificial intelligence.
A semi-transparent LED tunnel offering an experience related to the theme of 5G.
An immersive mapping on a replica car providing an experience around autonomous driving.
Technique
We specifically worked on the augmented reality project. To achieve this, we developed an application that allowed for the calibration of the relative position of 200 markers placed on the tower. This calibration enabled the tablet to be tracked during the experience as long as one or more markers were visible, using a second program.
We then integrated 3 scenarios around artificial intelligence that took place around the tower in a spatially coherent manner.
We also provided advisory during the creation of the LED tunnel.
Crédits
Production, Design, Writing - Tool of North America
Interactive Directors - Aramique + Jeff Crouse
Creative Technologist - Martial Geoffre-Rouland [ScreenClub], Benjamin Petit [LTBL], Antoine Vanel [Blindsp0t], Lars Berg, Richard Mattka, Ivan Safrin, Jeff Crouse
Art Director - Aramique, Mau Morgo
Experiential Designer - Ryan Hawthorne
3D Content - Bloc D
Industrial Designer - Stevie Nicole Meder
Writers - Aramique, Selcen Onsan
Composer - Gary Gunn
Projection Mapping, Technical Direction - Volvox Labs
Fabrication - Volvox Labs
Fabrication - Stand and Build
BTS Director - Ahmed Hadj Amuer, Bolly
Photos - Bolly