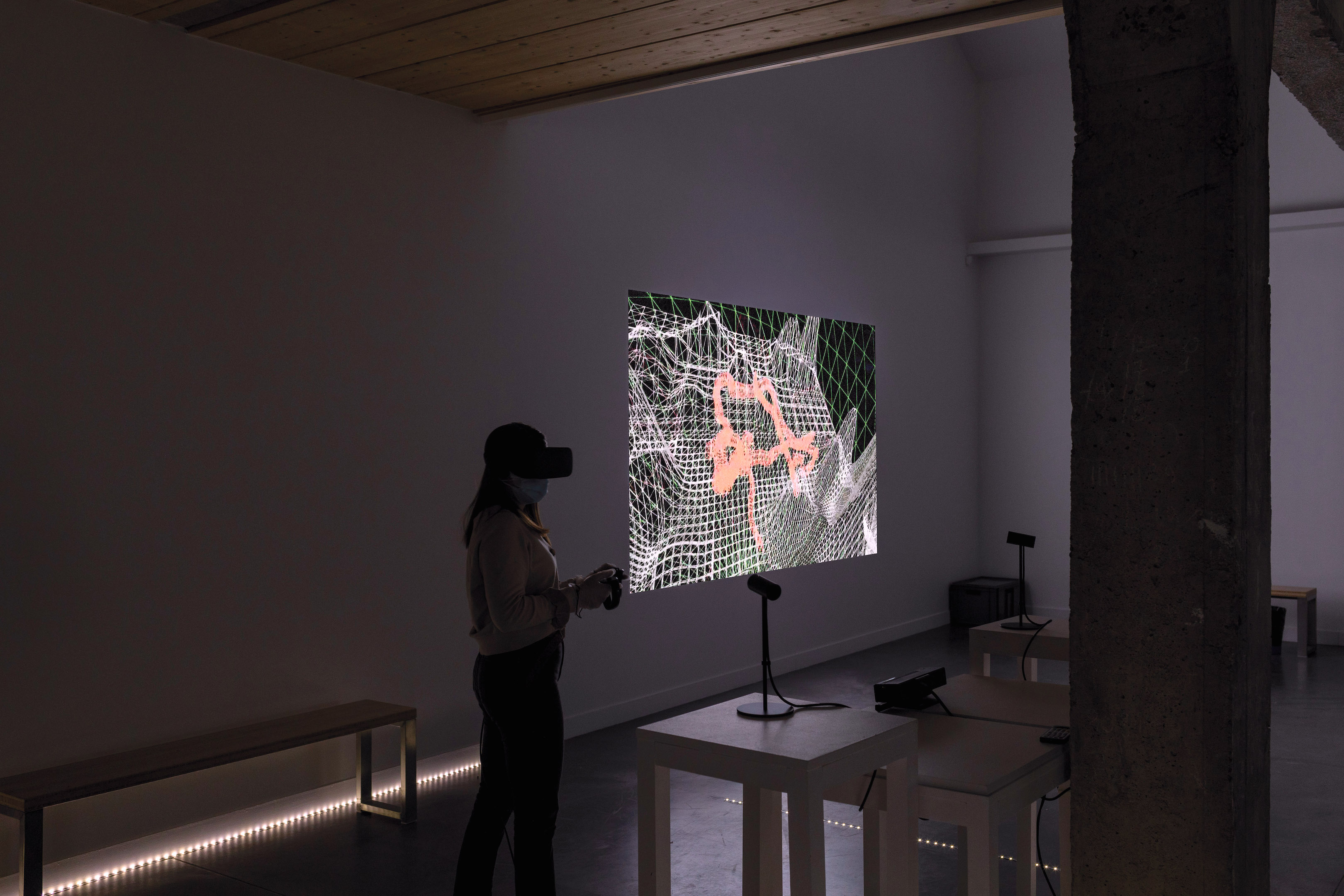 Pharmakon
Description
Pharmakon is a virtual reality installation that offers a journey through a set of universes metaphorically representing human brain areas.
As an immersive and interactive installation, it questions our relationship to the body, identity, and materiality within this environment, notably addressing the issue of embodiment and the perceptual relationships generated by these new technological devices.
Its title borrows an ambiguous Greek notion, simultaneously meaning remedy and poison, like a metaphor for our relationship to technology, which always oscillates between attraction and repulsion.
Interview with Marion Roche
Technique
The installation was presented as part of the "Variations Numériques" festival organized by the Jean Monnet University of Saint-Étienne, as well as in the "Dis] Play Off [Line" exhibition at the Tanneries Contemporary Art Center in Amilly in 2021, curated by Eric Degoutte.
It involves a metaphorical modeling of human brain areas and plays with the relationship to the body between different environments. The person experiencing the installation is captured in real-time by a depth camera, allowing their movements to be replayed by their avatars.
Developed for Oculus Rift and Kinect V2 using Unreal Engine.
Credits
Artist - Marion Roche
Technical and 3D Printing - Baptiste Saclier & Corentin Limoge [LTBL]
Photos - Tadzio, courtesy of the artist, Tanneries CAC Amilly