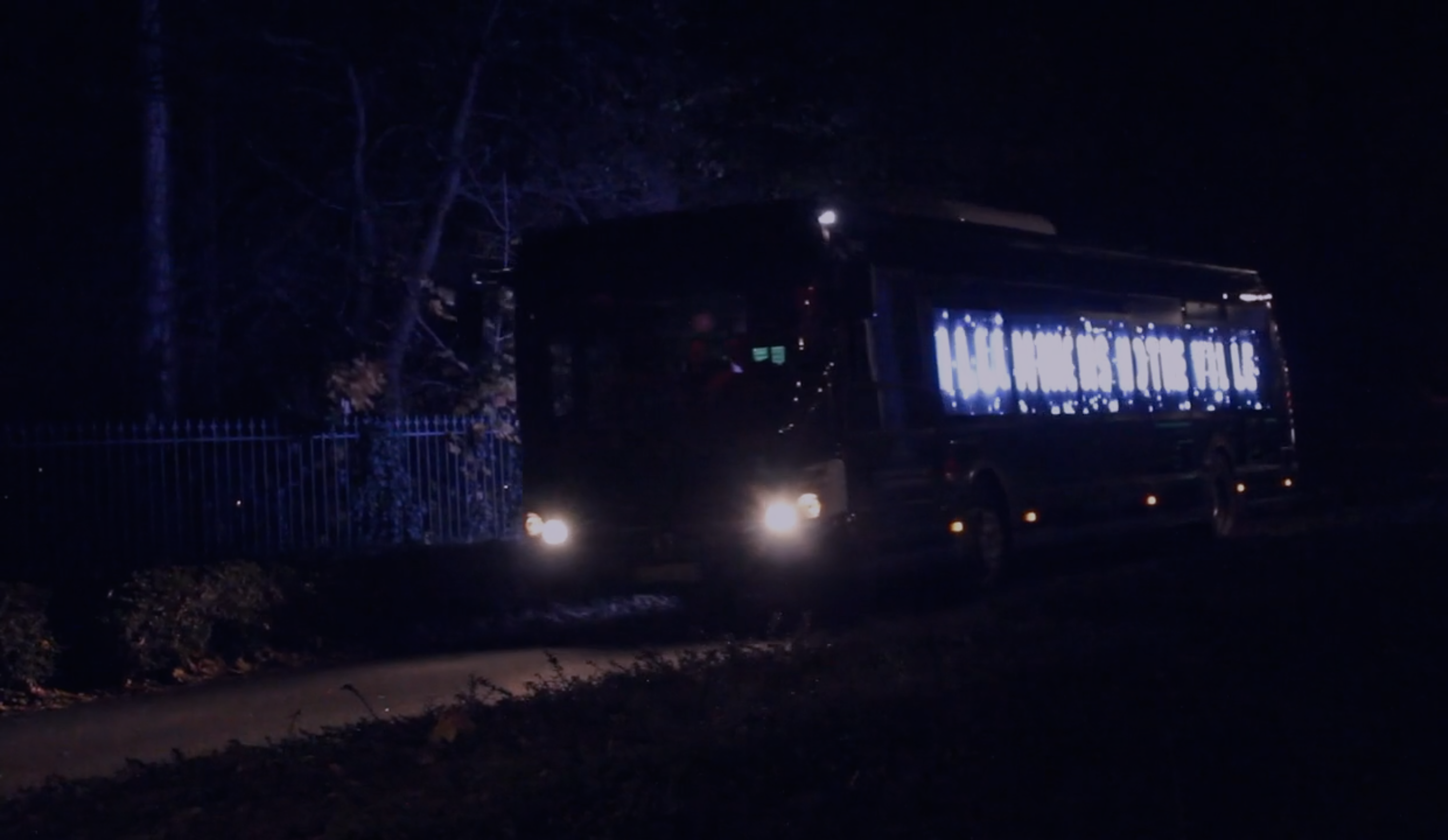 Lumibus
Description
Beam'Art participated in the 2015 edition of the "Fête des Lumières de Lyon" (Festival of Lights) held this year in tribute to the victims of the Paris terrorist attacks on November 13. We worked with Keolis to create a "bus of light" with 12 homemade LED screens, one for each window.
Technique
The project involved equipping all the glass surfaces of a city bus (provided by Keolis) with LED screens, creating an original mobile light artwork. The visuals react in real-time to the movements of the vehicle: acceleration, braking, and turning.
The panels were controlled using Pixlite Long Range with sACN, and the pixel mapping was done with openFrameworks through dedicated software.
Credits
Artists and Creative Technologists - Benjamin Petit and Antoine Vanel [Beam'Art]
Production - Vendredi 4, Keolis
Un projet
Collaboration entre LTBL et Vendredi4
Un projet
Benjamin Petit et Antoine Vanel
fondent Beam'art en 2014
qui deviendra LTBL et Blindsp0t en 2016